Constant Current LED Drivers with Bluetooth mesh technology
The QX Series LED Drivers have constant current output. They are equipped with the latest Qandim Bluetooth mesh technology that allows the user full wireless control of the driver's operation using a smartphone app. The user can set up network of lighting devices and join the lights into different groups. So the user can send control commands to a single light or to a group of light. In addition, with the premium app, the user can set scenes and schedule so that the lights can be turned on or off or dimmed to a preset level based on a programmed schedule. For more information, click the link below.
We are proud to announced that our QX7 LED driver was named Finalist in the 2021 Sapphire Award by LEDs Magazine!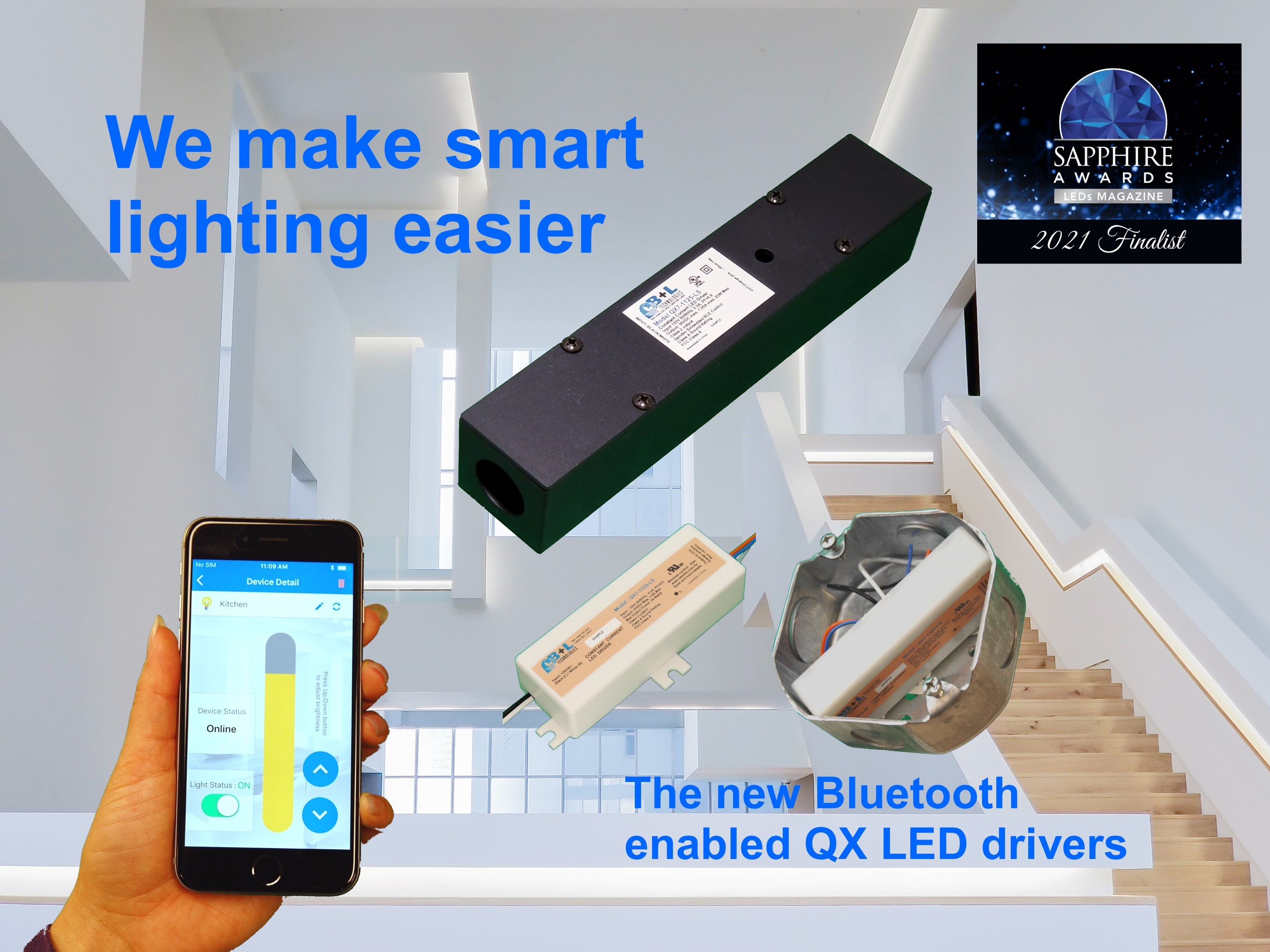 Visit&nbspwww.qandim.com for more information about Qandim Bluetooth mesh system and instructions to install the app, to setup and to operate the lighting network.